SOA Fundamentals
What is SOA?
What it isn't?
What are the priorities of SOA?
What are the benefits of SOA?
How to realize the benifits of SOA?
SOA Terminology
Service Oriented Architecture
Service Oriented Computing
Service Compositions
Service Inventory
and more...
Establishing a SOA Center of Excellence
The SOA CoE supports methodologies, standards, governance processes and manages a service registry. The main goal of this core group is to establish best practices at design time to maximize reusability of services.
According to the TOGAF 9.1 Framework specification, a successful CoE will have several key attributes, including "a clear definition of the CoE's mission: why it exists, its scope of responsibility, and what the organization and the architecture practice should expect from the CoE."2
2 Serge Thorn, Implementing SOA through TOGAF 9.1: The Center Of Excellence, http://blog.opengroup.org/2012/12/24/implementing-soa-through-togaf-9-1-the-center-of-excellence/
Define a Vision
A SOA CoE must have a purpose. What do we want to achieve? What are the problems we need to solve?
The Philippine SOA CoE can be key in the early sessions of your own CoE and mentor your staff to get the effort started on the right foot.
It may sound obvious, but having a blueprint for SOA is critical. It is very easy for companies, especially large enterprises with disparate operations, to buy new technologies or integrate applications without regard to how they fit into the overall plan. The challenge in building a SOA is to keep people, including IT and business-side staff focused on the Enterprise Architecture goals. Read more.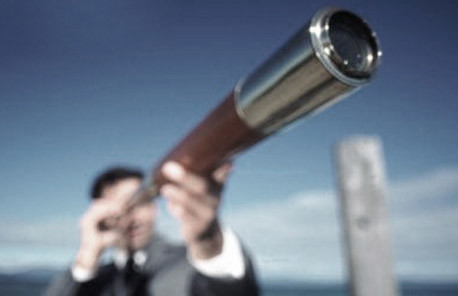 The SOA CoE would first have a vision which could be something like:
"ABCCompany will effectively utilize SOA in order to achieve organizational flexibility and improve responsiveness to our customers."
Then a mission statement should be communicated across the organization. Below are a few examples of mission statements:
"To enable dynamic linkage among application capabilities in a manner that facilitates business effectiveness, maintainability, customer satisfaction, rapid deployment, reuse, performance and successful implementation."
"The mission of the CoE for SOA at ABCCompany is to promote, adopt, support the development and usage of ABCCompany standards, best practices, technologies and knowledge in the field of SOA and have a key role in the business transformation ofABCCompany. The CoE will collaborate with the business to create an agile organization, which in turn will facilitate ABCCompany to accelerate the creation of new products and services for the markets, better serve its customers, and better collaborate with partners and vendors."2
2 Serge Thorn, Implementing SOA through TOGAF 9.1: The Center Of Excellence, http://blog.opengroup.org/2012/12/24/implementing-soa-through-togaf-9-1-the-center-of-excellence/
Define a Structure
The SOA CoE also needs to define a structure and the various interactions with the enterprise architecture team, the project management office, the business process/planning and strategy group, the product management group, etc.
The SOA CoE also needs to create a steering committee or board (which could be associated to an architecture board) to provide different types of support:
Architecture decision support

Maintain standards, templates and policies surrounding Integration and SOA
Participate in Integration and SOA design decisions

Read more.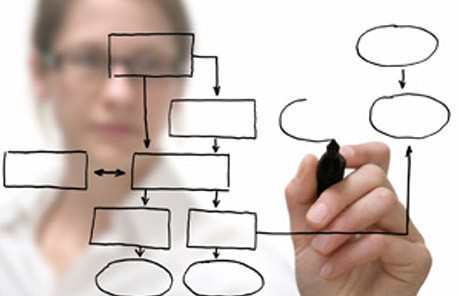 Define Measurements
According to the TOGAF® 9.1 Framework Specification, "Clear goals for the CoE including measurements and Key Performance Indicators (KPIs). It is important to ensure that the measures and KPIs of the CoE do not drive inappropriate selection of SOA as the architecture style."
Measurements and metrics will have to be identified. The common ones could be:
Service revenue
Service vitality
Ratio between services used and those created
Mean Time To Service Development or Service change
Read more.
Define Testing Activities
As stated in the TOGAF® 9.1 Framework specification,"The CoE will provide the "litmus test" of a good service."
Clearly comprehensive testing activities must be described by the SOA CoE. In addition to a set of defined processes related to Web Service Definition Language (WSDL) testing, functional unit testing, regression testing, security testing, interoperability testing, vulnerability testing and load, performance testing, an analysis tool suite may be used to tailor the unique testing and validation needs of Service Oriented Architectures.
The Service LifeCycle Development Process is not a radical departure from the Software LifeCycle Development Process you probably already have. The Service version will have SOA Governance added to ensure the SOA Principles are applied to the Design and the Production releases. Read more.
Define a Skill Set
According to the TOGAF® 9.1 Framework specification, "Recognition that, at the start, it is unlikely the organization will have the necessary skills to create a fully functional CoE. The necessary skills and experience must be carefully identified, and where they are not present, acquired. A fundamental skill for leading practitioners within the CoE is the ability to mentor other practitioners transferring knowledge, skills, and experience."
The Philippine SOA CoE can be your outsourcing partner for those skills you don't have when you decide to start a SOA Initiative.
Competency and skills building is needed for any initiative. SOA is not just about integrating technologies and applications - it is a culture change within the enterprise, which requires IT to move from being a technology provider to a business enabler. There may be a wide range of skills required such as: Read more.